Wayne Wilson
Director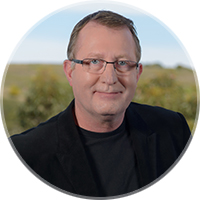 Wayne is CEO of knowIT and has over 29 years experience in financial services in Australia, working across banking, platforms, asset management, AFSLs, private clients, superannuation, insurance and trustee services.
At knowIT Wayne's focus is on potential acquisitions; financial services strategy, product development and management, marketing and distribution.
His previous roles have included:
Managing Director, Wealth – Rubik Financial
Head of Asgard and Advance Asset Management – Westpac
General Manager Wealth Distribution – St George Bank
Director of Distribution Asgard, Securitor, Licensee Select, IBS and Badges – Asgard
Group Executive Private Clients – Perpetual
Head of Marketing for Lend Lease Advisor Services, MLC Advisor Services, Apogee and Garvan Financial Planning – MLC
Wendy Tyberek
Director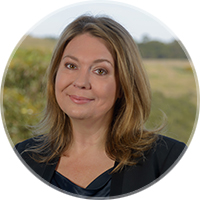 Wendy has over 25 years experience in the accountancy industry and in internet based learning and technology for professionals in Australia and the UK.
Wendy leads the development of knowIT's online learning design, development and delivery capabilities and is responsible for the finance, compliance and reporting functions within knowIT.
Wendy also assists in the sales and customer engagement activities of knowIT.
Her previous roles have included:
Chartered Accountant – Deloitte
Solution 6 Aust and UK – Accounts Manager, support, Product Manager – GL and practice management products
MYOB – National Client Service Manager (for accountants)
ComOps (and HCS) – Content Solutions Manager (elearning and training)
Field Solutions Group – Director (elearning and software applications)
Tony Negline
Technical Editor
Tony is principal at Financial & Technical Solutions and is also head of superannuation at the Chartered Accountants Australia & New Zealand.
He has almost 30 years experience in financial services in a range of senior roles including national technical services manager at ING Funds and Technical Manager at AM Corporation and Aviva Australia.
Tony has written the weekly superannuation and financial services column in The Australian newspaper for almost 13 years. He is also the author of The Essential SMSF Guide 2016/17 published by Thomson Reuters and endorsed by Chartered Accountants, Australia & New Zealand.

Jacquie Hayes
Content Manager
Jacquie has over 20 years experience in financial journalism and media relations, most recently as a columnist for Fairfax Media.
Jacquie was personal finance editor at The Australian newspaper and prior to this she was a personal finance writer with the Australian Financial Review. Jacquie has also spent time as media relations manager at Social Ventures Australia.

Eric Qi
Financial Accountant and Business Analyst
Eric is an integral part of the knowIT team; working closely with internal and external stakeholders.
Eric's role involves managing the finance, operations, business/project analysis and financial reporting for knowIT group.